Exotic Pets Vet Near Me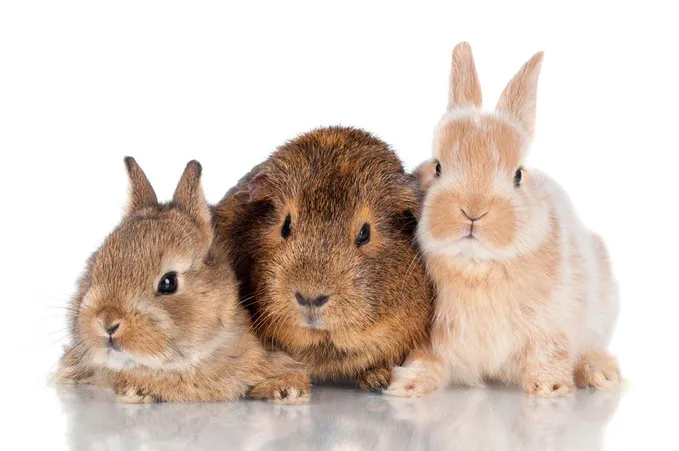 Exotic pets need specialized care from a qualified veterinarian. The veterinary team at Desert Forest Animal Hospital in Cave Creek, AZ, is here to help you and your pet. Keep reading for more information about our exotic pet care.
In exotic pet veterinary care, exotic pets are exotic animals that don't typically live in the wild. They include things like tortoises, guinea pigs, tegu, and more. Exotic pet veterinarians specialize in caring for these types of animals. If you need an exotic pet vet and have been searching for a "veterinarian near me," we're here to help.
What Are Exotic Pets?
Exotic pets a veterinarian may see include the following:
rabbits
tortoises
chinchillas
bearded dragons
guinea pigs
hamsters
mice
tegu
Exotic Pet Veterinarian
The exotic pet veterinarian will need to know the history of your exotic animal. This includes where they come from, what their diet is, and if there are any specific behaviors you have noticed about them. The exotic pet vet may also do a complete physical exam on your exotic pet as well as run some lab work, such as checking electrolytes or blood glucose levels in bearded dragons.
Some exotic pets like chinchillas can be very sensitive to changes in temperature, so it's important for vets to monitor these temperatures closely when an animal is being treated for something else. A veterinarian trained in exotic pets can treat all kinds of exotics, including small mammals, such as rabbits, as well as reptiles, avians (birds), aquatic pets (fish), and more!
Exotic Vet Services
A veterinarian can help exotic pets in many different ways. Some of the exotic pet care services offered by an exotic animal vet include:
Examining your exotic animals to determine if they are healthy and not showing signs of any diseases or illnesses.
Performing surgery on your exotic animals, when necessary, for example, a guinea pig that needs spaying or neutering.
Providing general health exams for all types of exotic pets, including parrots, reptiles like frogs and lizards, rodents such as mice and hamsters, amphibians like newts, etc.
The important thing is that you know where to get veterinary care for these types of exotic pets! If you've been searching online for an "exotic animal vet near me," you've come to the right place.
Veterinarian Near Me
Make an appointment today so we can make sure your pet gets the care it needs. You can visit us at Desert Forest Animal Hospital, 6554 East Cave Creek Rd, Cave Creek, AZ 85331. Call us for an appointment at (480) 488-2010 so we can schedule your pet for a visit and exam right away.